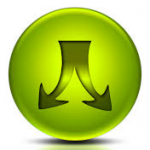 My Coverage area works in a circle with Lurcy Levis in the Allier as the center point running north to Sancoins in the Cher and the surrounding areas, East with the River Allier as a boundry and stretches a little into Nievre from there South to Cosne-d'Allier and then West to Saint Amand Montrond.
There is going to be some places that are not in my coverage area that I do still go to so if you are not sure just give me a call and will be happy to let you know if I will travel there.
For more details about my coverage area please do not hesitate in contacting me.