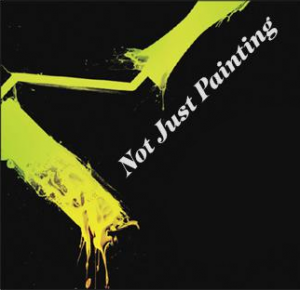 About Not Just Painting……….. well the name sort of stuck as I seemed to be saying "I do other things not just painting" all the time even though I spent a lot of time mowing lawns, cutting hedges and doing Odd Jobs as well as general building work throughout the year as well as painting, "well you've got the picture!". So I decided to put it all under one name "Not Just Painting" which sounded witty. By combining all the things we do together and putting them under the Services Tab and adding our NEW Gite Rozieres which we have just finished enables us to offer you a complete Package to fit your need small or large.
Not Just Painting………….. can offer a Full Maintenance House or Garden service, as well as those smaller Odd Jobs, for both private and business customers. I am situated in the north of the Allier department close to the border of the Cher department in central France. The north of the Allier and the south of the Cher is my general coverage area but I can extend that if needed.
Not Just Painting…………. can offer Gite Management Service and is operated by Judith who takes care of all the worries that come with renting your property out as a holiday let for the summer months. From arranging for the cleaner, to come in before and after your guests, and to having the linen washed and ironed ready for the next holiday makers to arrive, Judith deals with it all.
Not Just Painting………… can NOW offer their own Gite, Judith and I have also just finished reinnervating a small little cottage nestled in the Troncais Forest between Couleuvre and Cerilly called Rozeries, it has 2 spacious bedrooms 1 with a double bed and the other with 2 single beds. The bathroom has wash basin, toilet and walk-in shower, the kitchen is fully equipped with dishwasher, washing machine, fridge and all the other appliances you would expect to see. The lounge has 2 settee's dinning table and 4 chairs a television, DVD player with a good selection of DVD's if required a large garden with furniture and a BQ for the summer evens
We Have been living in France for 14 years now and have been working with local trades and organisations both in the area learning the different ways things are done in France. This has not only given us the experience over these years working and living here, it has also given us valuable contacts in a wide range of businesses large and small who can be of assistance (if needed).