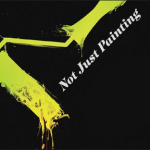 Odd Jobs…………… for all those DIY odd jobs in the Allier or the  Cher you need someone to do but you can never find the person to do it as they just do not fit under any building trade or it is just to small for them to bother with.
The list of Odd Jobs is a very large one and is normally the small things that are done around the house and garden. It might be fitting a plug, hanging a picture, putting up shelves, flat pack furniture assembly, repairing a gate, changing an outside light bulb.
If you need it done I am sure I can help, so don't struggle with that door that won't shut or the shutter that keeps banging in the wind or maybe you just want someone to charge the battery on your mower.
I am only a telephone call away 04 70 66 14 96 and ask for Gareth.
Odd Jobs List:
Fitting curtain poles and blinds, Hanging pictures and mirrors, Flat pack furniture assembly, Putting up Shelves, Putting up Satellite Dishes, Installing / replace smoke detectors, Fitting Water Butts, un-blocking/Cleaning Gutters, Cleaning Windows, Washing Cars, Chopping Wood, leaking tap, Installing secuity lights and the list goes on.